Holidays have arrived and you're not sure what to do with all the free time? If you like watching movies, if you are interested in how they are made and would like to know more, try the summer course at an international film school in Prague. During this course you will learn a lot of interesting information from leading world film experts. You can use all this experience and knowledge when you're creating something yourself – or maybe you'll find your true calling here!
What you're going to learn during summer school
During summer school at the Prague Film Institute you will be introduced to screenwriting, cinematography and PC game design. Under the tutelage of experienced lecturers you will write your own story (or a part of one), try out shooting and scene making. There will be a lot of good takes and bad takes, ultimately leading you to the secrets of the filmmaking art. We may not turn you into Hollywood producers over one summer, but we will help you gain valuable practical experience and maybe help you find just the right wave of inspiration and fascination.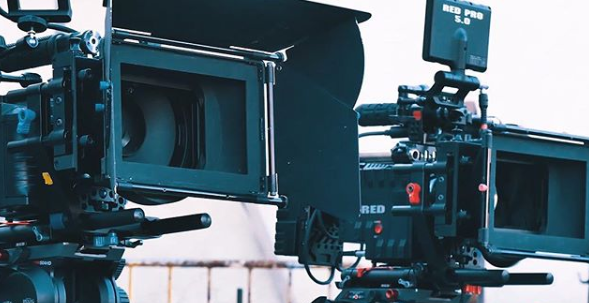 The summer course of film study mostly takes place on the premises of the Prague international school of film which is housed in a spacious building from the 16th century. That means you can look forward to a plenty of authentic moments and unique experiences, try different ways of creating and loosen the reins of your imagination. Through the words of the lecturers and leading filmmakers theory will come to life and we will continuously keep turning it into practical experience. That means that even as a student you will find yourself in key roles in the filmmaking process, and work on your own creative project alongside the study.
It doesn't have to end with the summer holidays course because at our school you can study year-long film courses. We will be happy to help you find the perfect direction for you while meeting you every day in the various locations of our school.